Rottweil Jagd Braun Plastik
Classic performance for versatile shooters
The Jagd Braun with plastic case and fibre wad is a classic cartridge for demanding shooters who need a heavy charge of larger shot. With specially selected components and a 36 g shot load, this game cartridge stands out thanks to its good patterns and favourable price-to-performance ratio.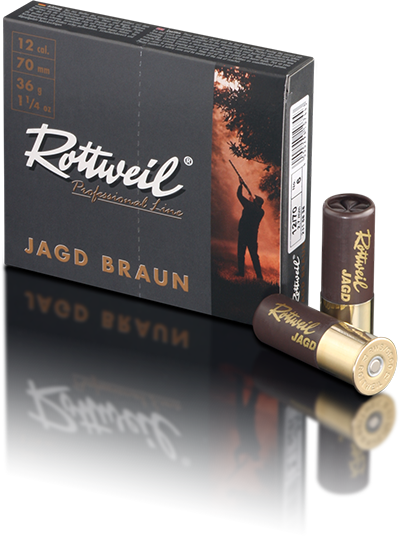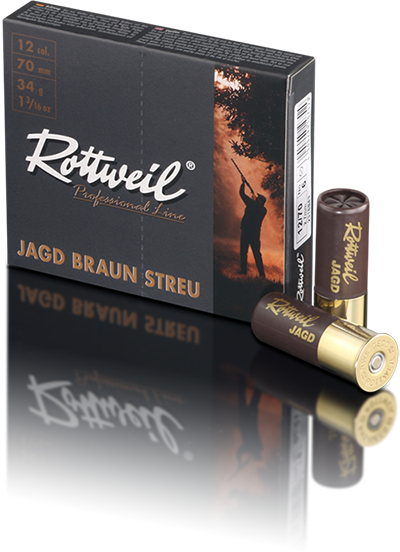 Rottweil Jagd Braun Streu Plastik
Classic performance for shorter ranges
This spreader variant of the Jagd Braun is ideally suited to closerange pursuits, such as when shooting in wooded areas or at incoming ducks. The spreader insert produces a wide shot pattern up to a range of about 25 m that increases hit probability and prevents loss of game.